Zynga has again delayed the release of Star Wars: Hunters, this time until 2023.
The free-to-play team-based arena fighting game was originally scheduled to release for Switch, iOS, and Android devices in 2021 before a previous delay to 2022.
Announced in February 2021, Star Wars: Hunters is in the works at NaturalMotion Games, a UK development studio owned by Zynga, which was acquired by Rockstar parent company Take-Two earlier this year.
Star Wars: Hunters – Enter the Arena | Gameplay trailer
Set between Star Wars: Return of the Jedi and Star Wars: The Force Awakens, the game was soft-launched for mobile in select countries in late 2021.
According to NaturalMotion, Hunters challenges players to "build a team from a cast of unique and all-new Star Wars characters – from daring bounty hunters to Rebellion heroes and Imperial stormtroopers."
Players also engage in "real-time" battles in "grand arenas" based on iconic Star Wars settings.
Announcing the game's latest delay on Monday, the studio said"We are working tirelessly to realize our vision for Star Wars: Hunters. Our ambition is to create a competitive battle arena game that will entertain for years.
"To ensure that we meet the high expectations we set for fans around the world and for ourselves as developers, we have made the decision to delay the global launch of Star Wars: Hunters.
"We invite all players to join us on Vespaara when Star Wars: Hunters launches in 2023 on Nintendo Switch, iOS and Android devices.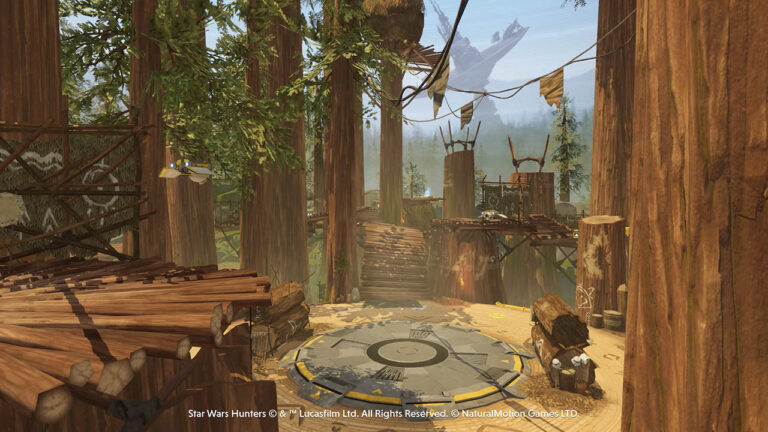 "We understand game delays are frustrating, however, our top priority is to ensure players have the best possible experience in the arena," NaturalMotion added.
"For those of you who were able to join us during the soft launch, we really appreciate your support and feedback as we work to make Star Wars: Hunters the best it can be.
"We will continue to roll out new content updates regularly in soft launch territories leading up to global launch, with our next update coming in the coming weeks."